(Click on photos for full view)
School starts on Monday - boo!!
It is a pretty good time to be in Japan at the moment because the Sakura trees are in bloom. Here is a photo from university
Last Friday I went out to dinner at a friend's place. My friend Mariyo left Utsunomiya (my town) and went to Tokyo on Monday. I think she leaves Tokyo to go to her home town in Okinawa on Friday. It was pretty sad, I'm not much good at goodbyes.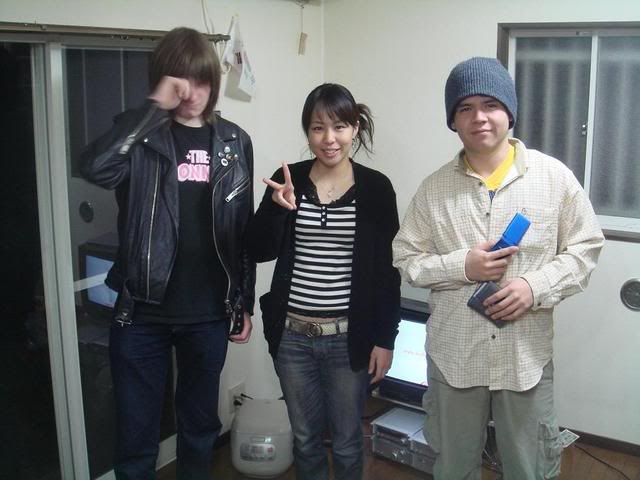 I had to leave that dinner early because I had to catch the bus to Osaka. The bus got to Osaka pretty early and I had some time to kill before Shiho got off work that night.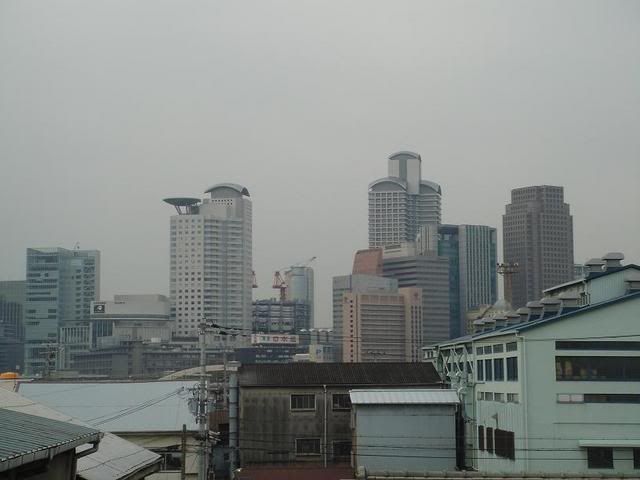 I was in the middle of the city so after getting a bite to eat I just started to walk to whatever building looked interesting. Check this one out..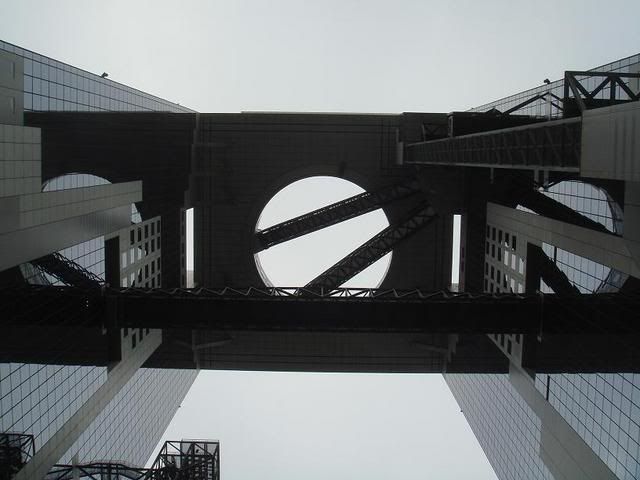 This building also has a pretty cool garden that is one level down from the ground level.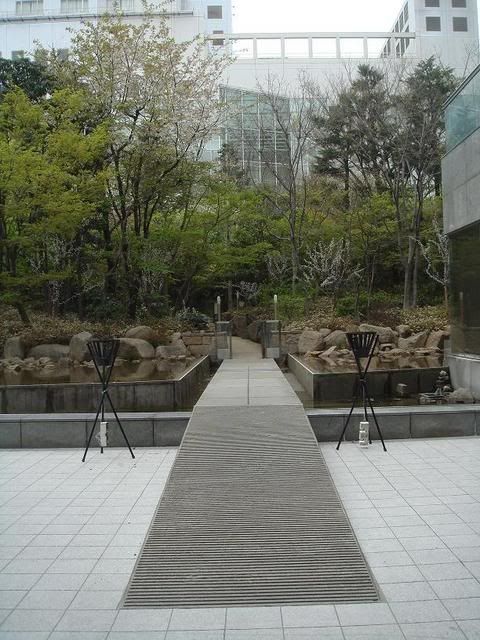 Other than that I walked around the city. I really wanna take the bmx down there at some time. Check out this spot.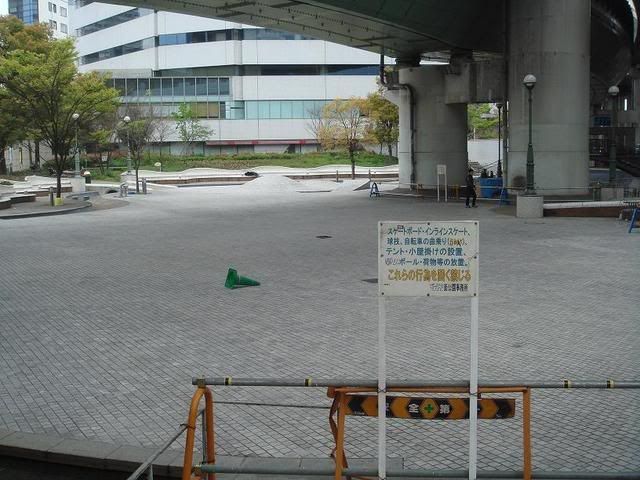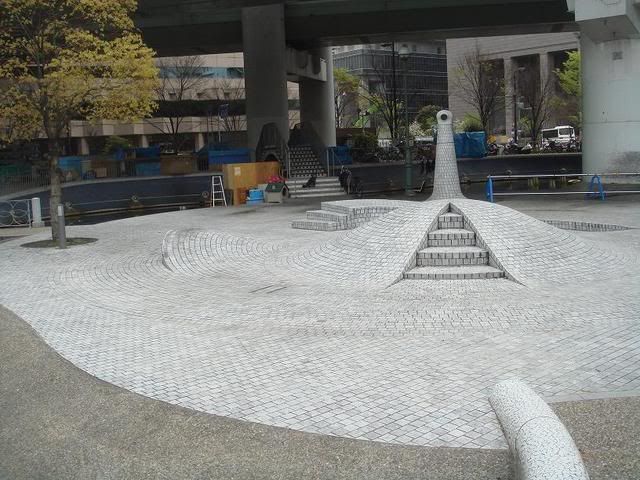 I found this shop walking around town, I should really grow up eh?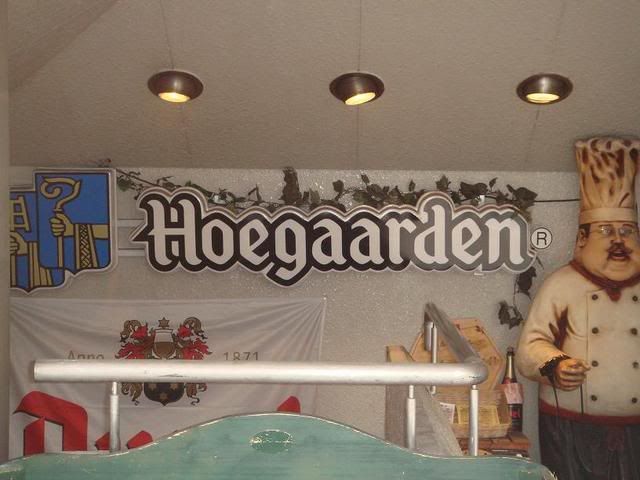 After walking around the city for a while I got the train out to Shiho's town. In the afternoon I drove around the sites with Ryuhei and then we picked up a bmx off one of his friends. We started trying some oldschool flat stuff, it was heaps of fun. We met up with Shiho and then had a Team 904 party for Makibu and Kubo's birthday party. We made takoyaki and had a little to drink. Good times.
On Sunday Shiho, Ryuhei and I did some more bmx and a little skating before we went to see a Japanese band, Low IQ 01 in Osaka that night. They were really good, the singer had atleast 3 costume changes, one of them being double denim looking very Turbonegro. All the Japanese people were rocking up with these little towels around their necks it was a trip but it does make sense I guess. When we were leaving the show we met another 904 member Ma-chan on the way out. It was a suprise because we thought maybe she couldn't make it due to her taking care of her sick grandmother.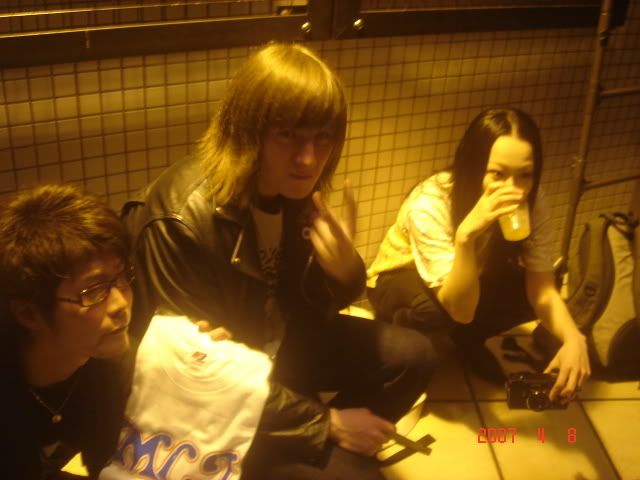 After that we all went out for a drink, and we needed it. Maybe you can't see it in the photos but we were saturated after the concert.
On Monday Shiho and I hung out in Osaka and got a chance to go out to dinner with Chika. Chika is still crazy and funny, always fun.
That night I headed back to Utsunomiya. The bus took a stop at some service area near mt fuji, sure it was way to early for me to really care but here's a pic.
This week I joined a few music clubs and met heaps of new people. I went to one club's party on Tuesday night and another club on Wednesday night which explains my killer, killer, killer hangover...They sure like a drink.
Not many plans for the weekend but I am missing riding my bmx, I sent the forks back for warranty. Best call that company now..